Your Body shop is always your choice
When you need auto body repair in Willits, CA, there's no one better to call than Yokum's Body Shop. As a proud member of the CARSTAR family, our expert team is here for all your auto collision needs. We understand how stressful it can be to experience a car accident, but you can trust us to repair your vehicle and have it looking and performing like new, so you'll have one less problem to worry about. Contact us today to schedule a service!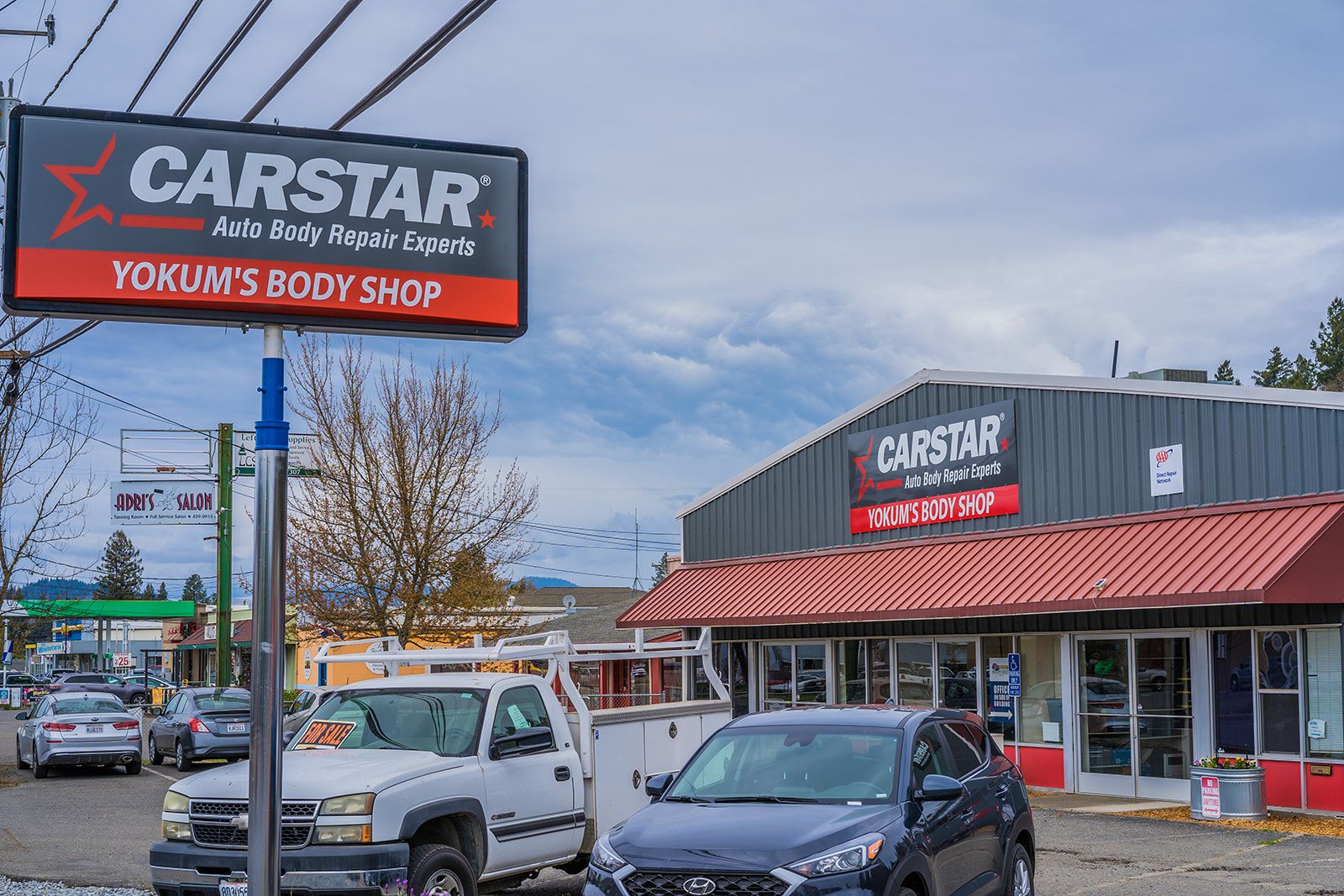 Local superior Auto Repair
Welcome to Yokum's Body Shop! We have proudly served Mendocino County for decades and are the trusted name in local auto collision repair. Our team of experienced & highly-trained technicians is capable of handling any auto body job you might need. After being in an accident, you can rely on us to guide you through the insurance claim process and restore your vehicle to its original state.
Leave it to the experts
Yokum's Body Shop is the leading auto body shop in Willits, offering top-notch service and unbeatable prices. Our highly-trained and certified technicians specialize in collision repair, paint restoration, and superior customer service. With comprehensive services ranging from minor dents and scratches to major collision repair and body work, you can trust Yokum's Body Shop to get the job done right. We understand that the repair process can be stressful and time consuming, so we strive to provide quality services in a timely manner. Our state-of-the-art tools and team allow us to get the job done quickly and efficiently. We are committed to providing the highest quality of service and customer satisfaction, so you can rest assured that your vehicle will be restored to its original condition. Contact us today for a free quote and to find out how we can help you get back on the road.